DISPOSABLE GLOVES
GLOBAL SUPPLIER
Quality Assured – Flexible Delivery
FULFILLING REQUEST &
INTERNATIONAL ORDERS
Hotmelt, Acrylic and Akritik
POWER OF ADHESION
ONEPLUS PACKING TAPE
Pallet, PRE-Stretch, and Food
WRAP STRETCH FILM
GLOBAL SUPPLIER
DISPOSABLE GLOVES
GLOBAL SUPPLIER
Quality Assured – Flexible Delivery
FULFILLING REQUEST &
EXPORTATION ORDERS
Hotmelt, Acrylic and Akritik
POWER OF ADHESION
ONEPLUS PACKING TAPE
Pallet, PRE-Stretch and Food
WRAP STRETCH FILM
GLOBAL SUPPLIER
Disposable Gloves Producer and Supplier
OnePlus manufactures and supplies environmentally friendly packaging products with the best quality possible that meets the needs of businesses and individuals. Our production processes are based on technological development which saves time and resources for customers.
Healthier & Money-Saver Packaging Products
Categories
ISO 13485:2016
Medical Devices Quality Management
EC Declaration
Certification Conformity By "NVA"
ISO 9001-2015
ISO 9001-2015 certified company
Fulfilling International Orders
Our Products
With our new product Vinyl Disposable Gloves, you can do anything!
Functional Benefits
It is suitable for use in the food industry, cosmetic centers.

Double layers of PVC/PU films to provide double protection.

Ease in donning due to the excellent slippery inner surface.

Odor free.
Glove Sizes
S, M, L, XL Size of gloves shall be marked in the check box on the shipping carton with black ink.
A Trustworthy Partner
Why Choosing Us?
Download OnePlus Gloves Catalogue
Explore a detailed description of our products and services.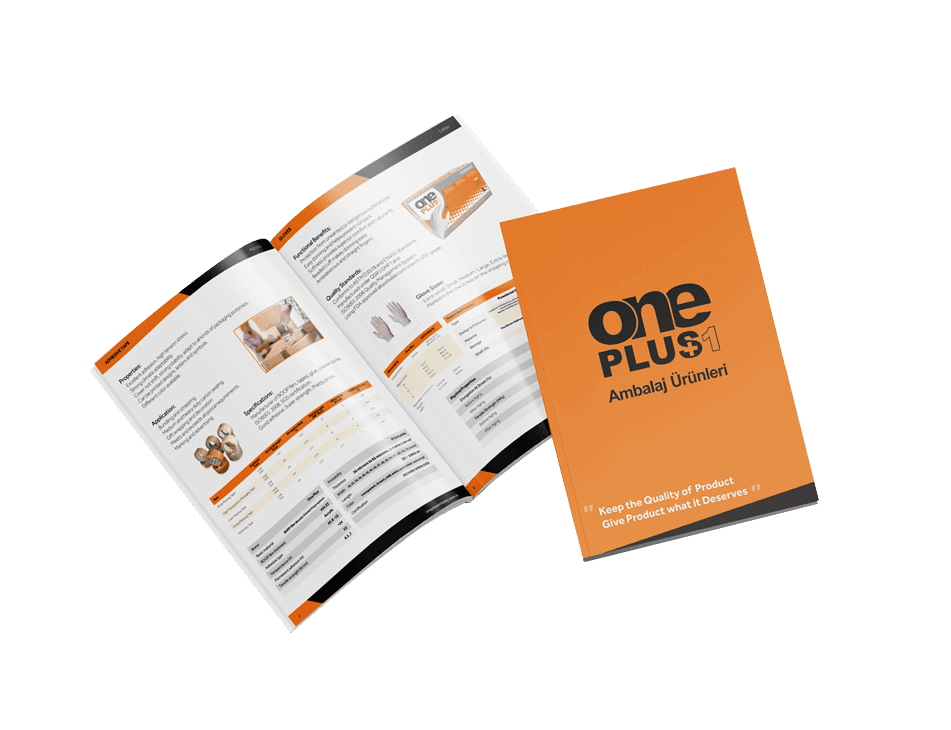 Follow Us On Instagram!
@oneplusambalajurunleri