Different Colors and Styles
LOTION & SOAP PUMPS
PRODUCER & SUPPLIER
Different Purposes, Sizes & Colors
PLASTIC BOTTLES CAPS
PRODUCER & SUPPLIER
DISPOSABLE GLOVES
GLOBAL SUPPLIER
Quality Assured – Flexible Delivery
FULFILLING REQUEST &
INTERNATIONAL ORDERS
Hotmelt, Acrylic and Akritik
POWER OF ADHESION
ONEPLUS PACKING TAPE
Pallet, PRE-Stretch, and Food
WRAP STRETCH FILM
GLOBAL SUPPLIER
LOTION & SOAP PUMPS
PRODUCER & SUPPLIER
Different Colors and Styles
Different Purposes, Sizes & Colors
PLASTIC BOTTLES CAPS
PRODUCER & SUPPLIER
DISPOSABLE GLOVES
GLOBAL SUPPLIER
Quality Assured – Flexible Delivery
FULFILLING REQUEST &
EXPORTATION ORDERS
Hotmelt, Acrylic and Akritik
POWER OF ADHESION
ONEPLUS PACKING TAPE
Pallet, PRE-Stretch and Food
WRAP STRETCH FILM
GLOBAL SUPPLIER
Packaging Materials Producer and Supplier
OnePlus manufactures and supplies environmentally friendly packaging products with the best quality possible that meets the needs of businesses and individuals. Our production processes are based on technological development which saves time and resources for customers.
Healthier & Money-Saver Packaging Products
Categories
ISO 13485:2016
Medical Devices Quality Management
CE Declaration
Certification Conformity By "NVA"
ISO 9001-2015
ISO 9001-2015 certified company
Fulfilling International Orders
Our Products
Functional Benefits:
Excellent dexterity and elasticity while still being very strong and durable.
Embossed Texture on the front and back gives exceptional grip in wet or dry conditions.
More resistant to punctures, abrasion, and tear compared to single-use gloves.
Superior strength with better puncture resistance
Custom design enhances comfort and fit
Provide an alternative solution for individuals who are allergic to natural rubber latex
A Trustworthy Partner
Why Choosing Us?
Download OnePlus Packaging Catalogue
Explore a detailed description of our products and services.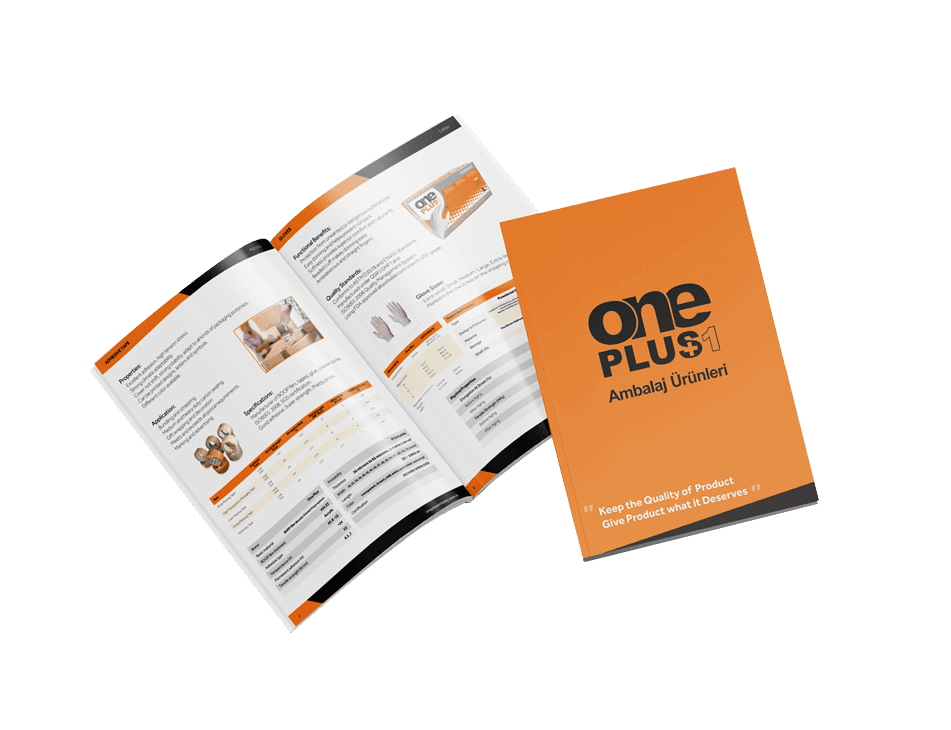 Welcome to OnePlus Packaging
OnePlus Packaging... A Place to Meet All Your Plastic Needs!
OnePlus Ambalaj (Packaging) brand is Turkey's Leading Brand in producing and supplying packaging products from Turkey to all over the world.
With over 20 years of experience in the sector of manufacturing packaging supplies, we have successfully gained the trust of +10,000 corporates and businesses. We are specialized in the exportation and supply of disposable gloves, lotion and soap pumps, plastic bottles caps, stretch film, and adhesive tape.
Our primary goal is to supply our customers with high-quality products at reasonable prices in a way that saves their resources and provides them with the best possible solutions and products for their businesses.
OnePlus Packaging can help you get the best bargains with a delivery guarantee and flexible payment conditions.
Thanks for choosing us. Ask for the PACKAGING SUPPLIES PRICE LIST.